Registered and Bonded Locksmiths
Over 50 years experience

Torbik Safe & Lock is a family owned and operated locksmith serving the Wilkes-Barre, Scranton and Pocono areas. Lee and Mark Torbik started the company in 1979 with just one service van; since that time, the company has become a full service lock shop with 4 fully equipped service vans that will come to your home or business and take care of any type of locksmith need that you may have.
We employ highly skilled professionals to serve our customers quickly and efficiently. We repair locks, install new lock hardware, develop and maintain master key systems, and provide a broad range of commercial and residential lock-related services to our thousands of customers. We also sell, install and repair safes.
Please give a call to discuss any lock-related or safe issues you may be facing, either at your home or business facility. Our locksmith division is here to help you when you need us. You can come by and visit us - we always welcome our customers with a friendly smile! For your convenience, our lock shop and safe showroom is open Monday through Friday from 8:30AM to 5:00PM and Saturday morning.
Since Torbik began in 1979, there has been tremendous growth, not only in the locksmith division, but in the company as a whole. We now have three divisions - Torbik Safe & Lock, which handles our residential and commercial customers' locksmith needs; Torbik Contract Hardware, which supplies contractors and construction companies with their Section 8 and Section 10 hardware needs; and Torbik Security Systems, which handles access control security solutions to our commercial customers.
We are the authorized dealers for the following:



Medeco Security Systems


Peaks Hi-Security Systems


Schlage Everest Key Control Systems


Von Duprin Exit Devices


AMSEC Safes


Gardall Safes


Fire King Safes


Ilco-Unican Access Control Systems


Kalitel Systems


Keri Systems

---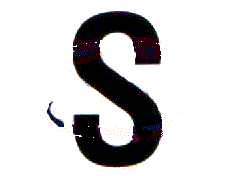 Security Solutions Partner

ALOA Certified Locksmith

Home | Locks/keys | Safes | Contract Hardware | Security Systems | Contact Us

Torbik Safe & Lock, Inc. - Copyright 2004 © All Rights Reserved
Designed by M-Goret Web Designs